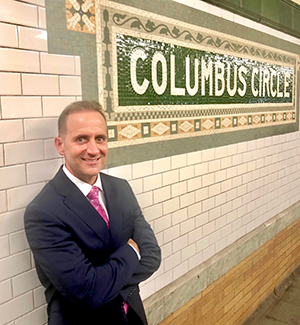 Tucker Triolo, Senior Partner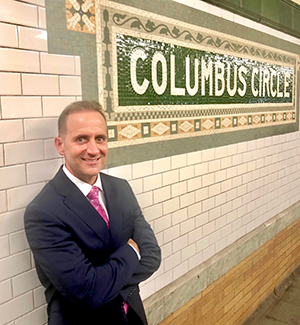 Tucker is a 30 year veteran of the petrochemical industry having started his career working in sales and development for ExxonMobil (polyethylene) and LyondellBasell (polypropylene). He took his expertise into the distribution space by building polyolefin focused resale channels for I. Stern & Co. (now Ravago) and Spartan Polymers. Tucker created Blue Clover to centralize these years of experience into a best in class polypropylene supplier.
Tucker earned a Bachelor of Chemistry from East Stroudsburg University and enjoys music, theatre, college football and spending time with his wife and two children.
"Success means having the courage, the determination, and the will to become the person you believe you were meant to be." – George Sheehan
Gerard Selvaggio, Partner
Gerard is a Partner at BlueClover, specializing in resin sales and hedging programs across the supply chain. Gerard's unique background of trading physical and financial petrochemicals at commodity merchants and investment banks translates well to working with customers to find the appropriate procurement strategy.
Prior to joining Blue Clover, Gerard was an Executive Director at Castleton Commodities and Noble Americas Corp. Within investment banking, Gerard held a Vice President position at JP Morgan Commodities and was an Analyst at RBS Sempra Commodities where he successfully passed the Series 3 – National Commodities Future Exam.
He has a B.A. in Economics from the College of the Holy Cross in Worcester, MA. Gerard enjoys fitness, traveling, eating, and helping his wife chase around three young kids.
"Never let the fear of striking out keep you from playing the game" Babe Ruth
Ryan Kenney, Director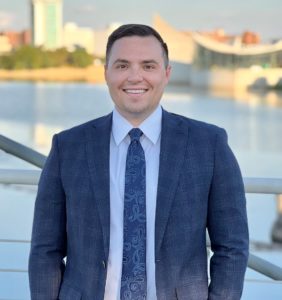 Ryan is a Sales Director specializing in a wide variety of BlueClover's commercial product lines. Ryan's background of account management, physical commodity trading, and various supply chain optimization roles (transportation, logistics, inventory management, etc.) at the multinational corporate level enables him to build and develop strong relationships with customers.
Prior to joining BlueClover, Ryan was a commodity trader for Georgia-Pacific and managed a rail fleet and polypropylene terminal for Invista (formerly Flint Hills Resources).
He has a B.A. in Finance and Economics from the University of Oklahoma. Ryan loves traveling with his wife, reading, playing tennis/pickleball, college football, and his three dogs.
"If you want to make the world a better place, work on being trustworthy, and honor those who are trustworthy…Being good is not just good for you and those around you, but because it helps others be good as well. Set a good example, and by your loveliness you will not only be loved, but you may influence the world." Russ Roberts